School of Media and Communication (Media and Entertainment, Interactive Media Communication and Strategic Communication)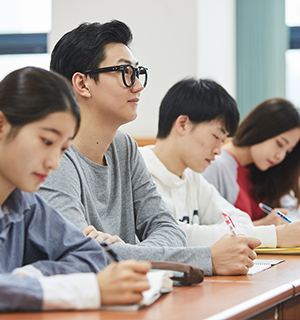 The Communication Science Program of the Division of Media and Communication Studies produces individuals equipped with theoretical knowledge and practical skills in communication. It focuses on training individuals to become communication and media experts who can demonstrate their abilities as producers and journalists in broadcasting and news as in major corporations, advertising industry and government organizations
Educational Objectives
- To provide diversified and differentiated curriculum
- To provide theoretical and practical courses that improve media production skills
- To develop essay writing and speech skills needed for logical thinking and expression
- To develop informatization skills needed for adapting to changes in media environment
- To develop foreign language skills and global mindset needed in this global world
Majors and Studies
Media and Entertainment
Media and Entertainment Program produces professionals equipped with theoretical knowledge and practical production skills related to communication, journalism and media.
Interactive Media Communication
Interactive Media Communication Program produces content providers who can plan, design and manage web, digital media and game content.
Strategic Communication
Strategic Communication Program produces communication experts who can deliver message and information effectively using persuasion, advertisement and other promotional strategies.