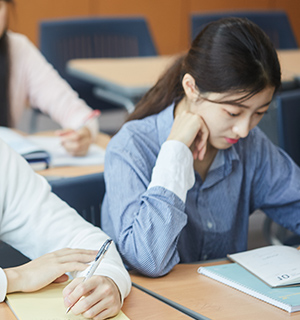 Educational Objectives
The Division of International Studies produces specialized, competitive and global individuals who can lead the 21st century. The Division offers International Area Studies Program and Global Korea Program.
Majors and Studies
International Area Studies Major (original International Relations Major)
1. The International Area Studies Program which aims to produce regional specialists equipped with advanced language skills and deep understanding of regional characteristics and international relations in the Northeast Asian region, is a multidisciplinary program encompass international relations, history, sociology, policy studies, trade and international cooperation.
2. The faculty members consists of experts in Northeast Asian politics, economies and societies and foreign professors that offers courses in English, Chinese and Japanese.
3. To develop students' language skills and cultural experience, the Program offers opportunities for short-term study abroad program, student exchange program and field-training program in Japan, China and English-speaking countries.
Global Korea Major (newly established for international students)
1. The Global Korea Program which is offered to both Korean and International students, is a program that is designed to develop language skills, field-applicable skills and in-depth knowledge in Korean politics, economy, trade, culture, industries and international relations.
2. The courses which are offered in Korean as well as in foreign languages, are designed to produce professionals who can work in Korea's international cooperation field with their deep knowledge in Korean language and culture.
3. The Korea and international students in the Global Korea Program receive separate curriculum in the first year but receive the same curriculum starting from the 2nd year. In their 2nd year, the students can decide on minor and double major.