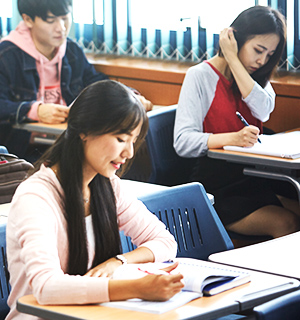 The Department of Public Administration studies the structure and management of government organizations, employment and management of personnel, management of budget and finance, policy making process and implementation, relationship between the central government, local governments and corporations and all other areas related to public administration through presentation, discussion, audio-visual learning and field training. The graduates go into public and government organizations as well as to private companies, broadcasting companies and other fields that are in need of creative and passionate administrative experts.
Educational Objectives
The Department's aim is to produce administrative management professionals that are equipped with information skills and global mindset and, administrative leaders who can contribute to the national development by developing new organizational management systems using computer and multimedia technologies. Also, the Department focuses on developing analytical skills and training administrative experts who can develop efficient and effective government policy management system that satisfy global standards.
Majors and Studies
Organization Theory, Personnel Management Theory, Policy Studies, e-Government Theory, Local Administration Theory, Financial Administration Theory